After about a year of listening to podcasts in the car to and from work, I think it's about time to make an updated list of my favourite podcasts. You can find my first list over here. You will see that most of them have stayed the same but there are a few interesting additions and alterations.
Top podcasts for me right now:
1. The Starters
This is the latest incarnation of the Basketball Jones. During the summer of 2013, the old Basketball Jones podcast ceased to exist when the guys running that show migrated to the NBA TV umbrella. The Starters show is now a television show first and a podcast second. This means that a lot of the old segments that were geared towards an audio show have been replaced by more video friendly segments. I still enjoy this a lot though since it's a daily show which gives me something to listen to on the daily trips.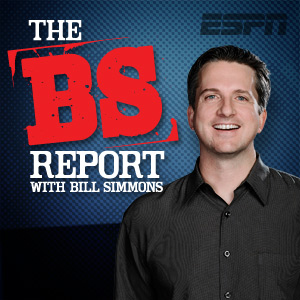 Bill Simmons is still my favourite sports guy. He has an incredibly fun list of recurrent guests on his show that keep me coming back for more. He will alternate NBA, NFL and popular TV discussions, in much the same vain as his Grantland site does. He's only second to the Starters because of the frequency of his shows.
3. The Smart Passive Income podcast
Pat Flynn's Smart Passive Income podcast has kept me company for the last half year or so. I've always been interested in running an online business and Pat's interviews with entrepreneurs from all different kinds of backgrounds have motivated me to keep the fire burning. He combines an incredible enthusiasm for what he does with a drive to deliver value to his listeners and even though the title of the podcast had me a bit worried, this is really a podcast worth listening to if you're into online business.
This one appeals to my inner storyteller. Snap Judgment is a podcast where human interest stories are put together around a central theme. The whole podcast is also produced in such a way that it uses all that the podcast medium has to offer to create the most enthralling listening experience. If you like storytelling, this one's for you!
And to round out the list, two leftovers from a year ago:
5. WNYC's Radiolab
6. Manager Tools
These are just two solid podcasts that deserve a spot in my playlist whenever a new episode is published.
I hope you'll give some of these a try because there's something in there for all of us.